Sampling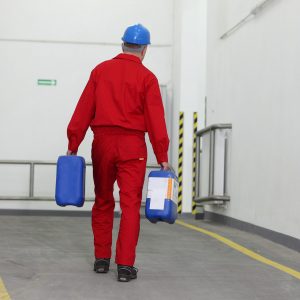 Quality analysis of petroleum cargoes are performed on samples obtained from shore tanks. In order for buyers to pay the precise value for the oil purchased, true representative samples of the oil cargo must be obtained for accurate price determination. Rochem Inspector's main policy is to protect its clients interests and reduce their exposure to risk. Accordingly, we value the importance of standard sampling and recognize the risk involved with inaccurate quality analysis. Every inspector in our team undertakes annual training courses in sampling techniques and is qualified to perform all methods of sampling.
In case samples are forwarded to another destination, Rochem performs full packaging, labeling and delivery. Tracking of the packages can also be executed.
Inline / Shipboard Auto Sampling
Automatic sampling is the most efficient and accurate method of obtaining truly representative samples. The portable sampler system is set into the manifold and frequent samples are obtained proportional to the flow rate of oil during the transfer. This system meets the requirements of ISO, IP and API Standards.
Rochem possess advanced and accurate devices, a shipboard sampling system which offers the ability to fit on a temporary or permanent basis in shore pipelines and / or at the ship's manifold to verify transferred, loaded or discharged cargo quality.
Back to services